A new layer of cannabis intelligence
Menu-sourced | Reliable | Real-time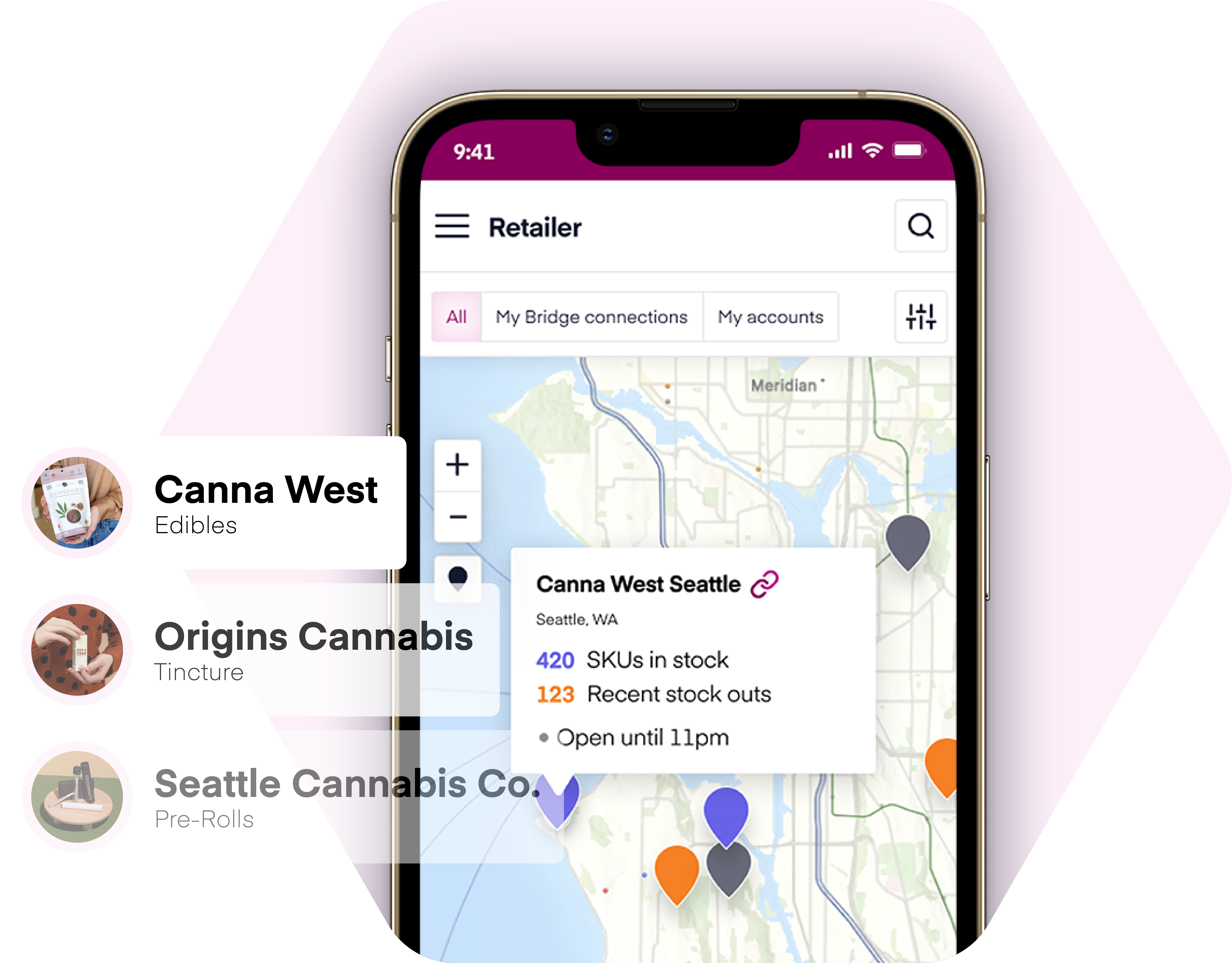 Menu-sourced market surveillance
Simplifying online menus into filterable, real-time insights.
The waiting game is over — skip the line with same-day reporting. Bridge Signal is your mobile-friendly activity tracker to monitor your competitors' every move.
Promotions | Price Changes | Stock-outs | New Products & Brands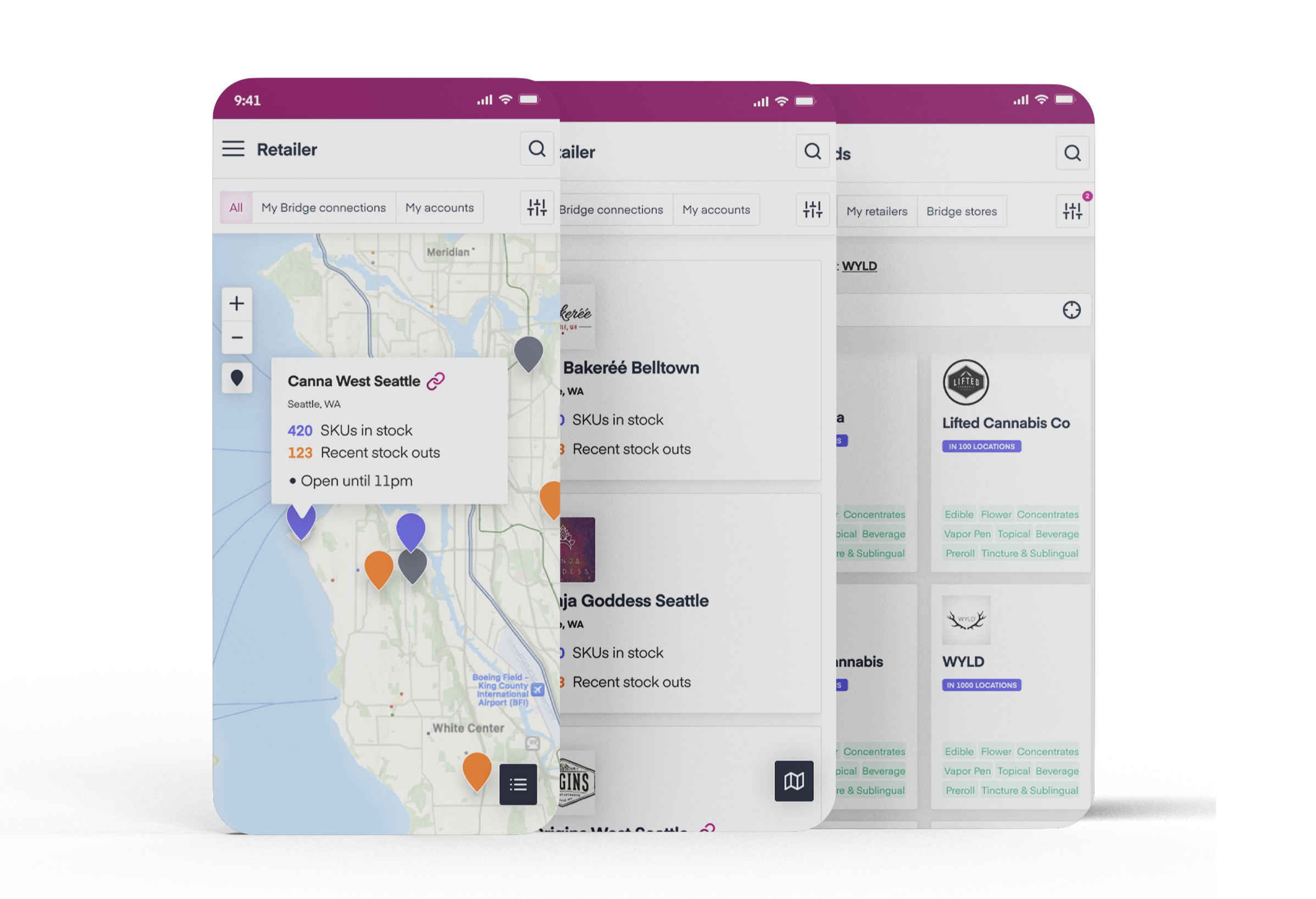 Buyer-supplier relationships matter in an industry that's...
Dynamic
2377 new products each month per market
Competitive



California sees 20% more brands than retailers

Fast-paced
5,000+ daily price updates across North America
For Cannabis Retailers
Track activities from nearby stores, updated twice per day.
Compare menus to assess product and price parity
Track promotions to help inform a competitive response
Stock-out alerts to know when your competitors no longer have popular products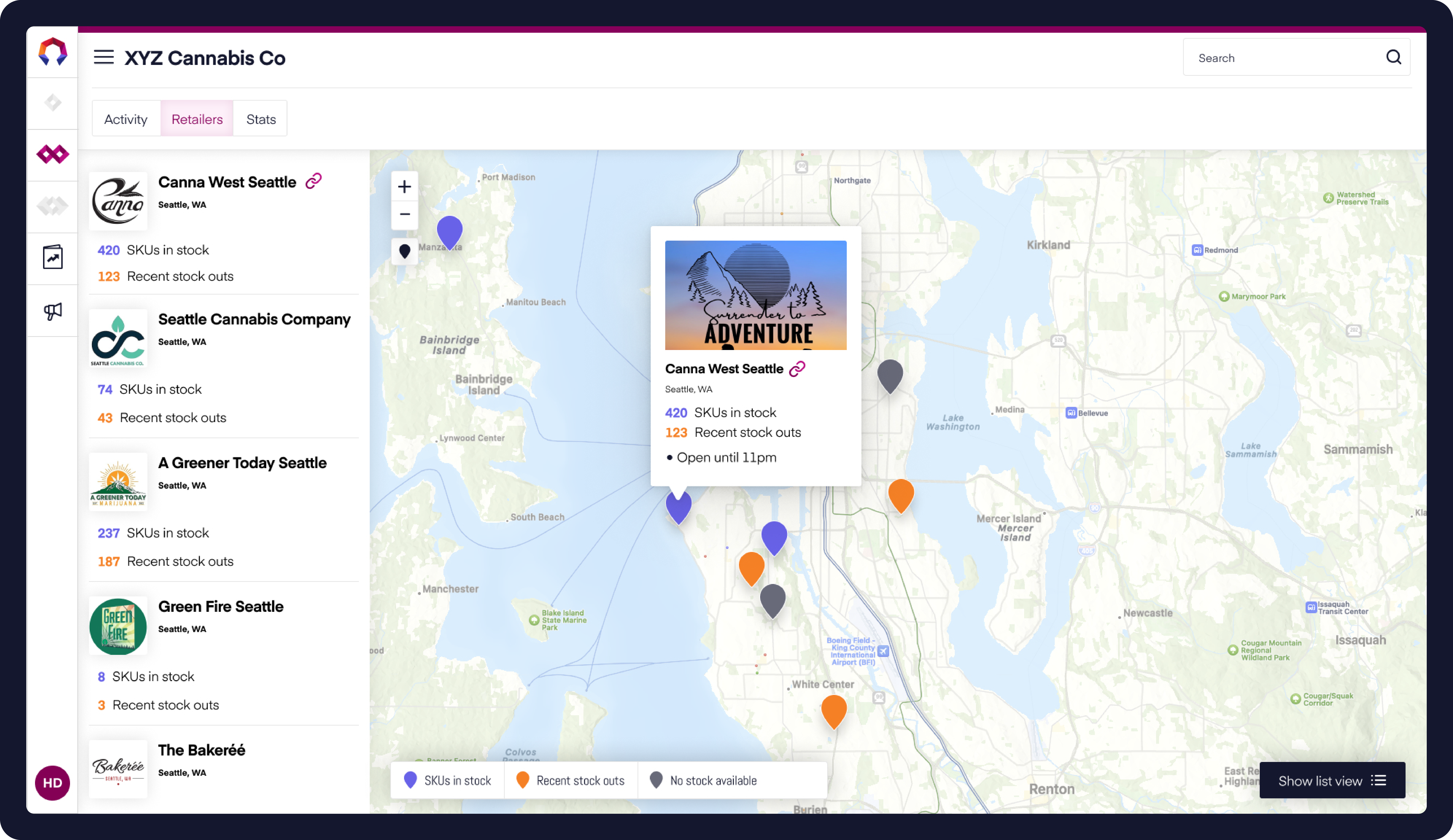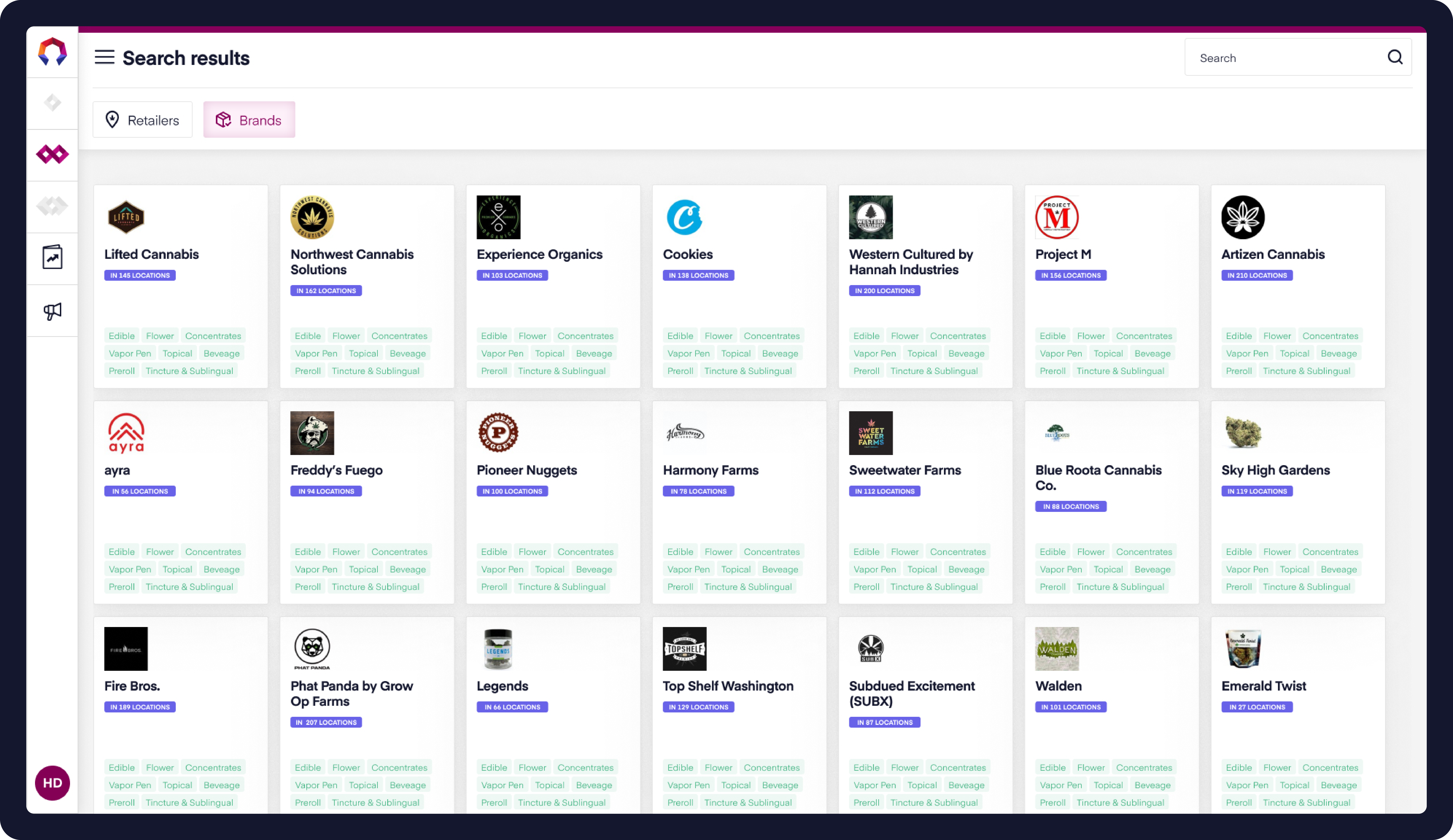 For Cannabis Brands
Fine-tune brand positioning to stand out from a crowded market
Prospect smarter by filtering to stores that don't have your products
Compare brand share in select retail locations
New product alerts to understand changes to your competitor's portfolio
Powered by secure data partnerships
API integrations mean zero interruptions
By sourcing data directly from select menu partners, Bridge Signal avoids the data interruptions that affect alternative web-scraping models, providing users with the industry's most reliable access to menu-based activity.
One layer among many.
Learn how to use

Bridge Signal

in tandem with Bridge VMI

, a

complementary solution designed to help streamline supply chain management, powered directly by point-of-sale data.