Menu-sourced market surveillance
Simplifying online menus into filterable, real-time insights.
Whether you're a retailer, brand or distributor, Bridge Signal helps you sift through the messy landscape of online menus to quickly identify strategic growth opportunities.
Track: Promotions | Price Changes | New Products & Brands | Stock-outs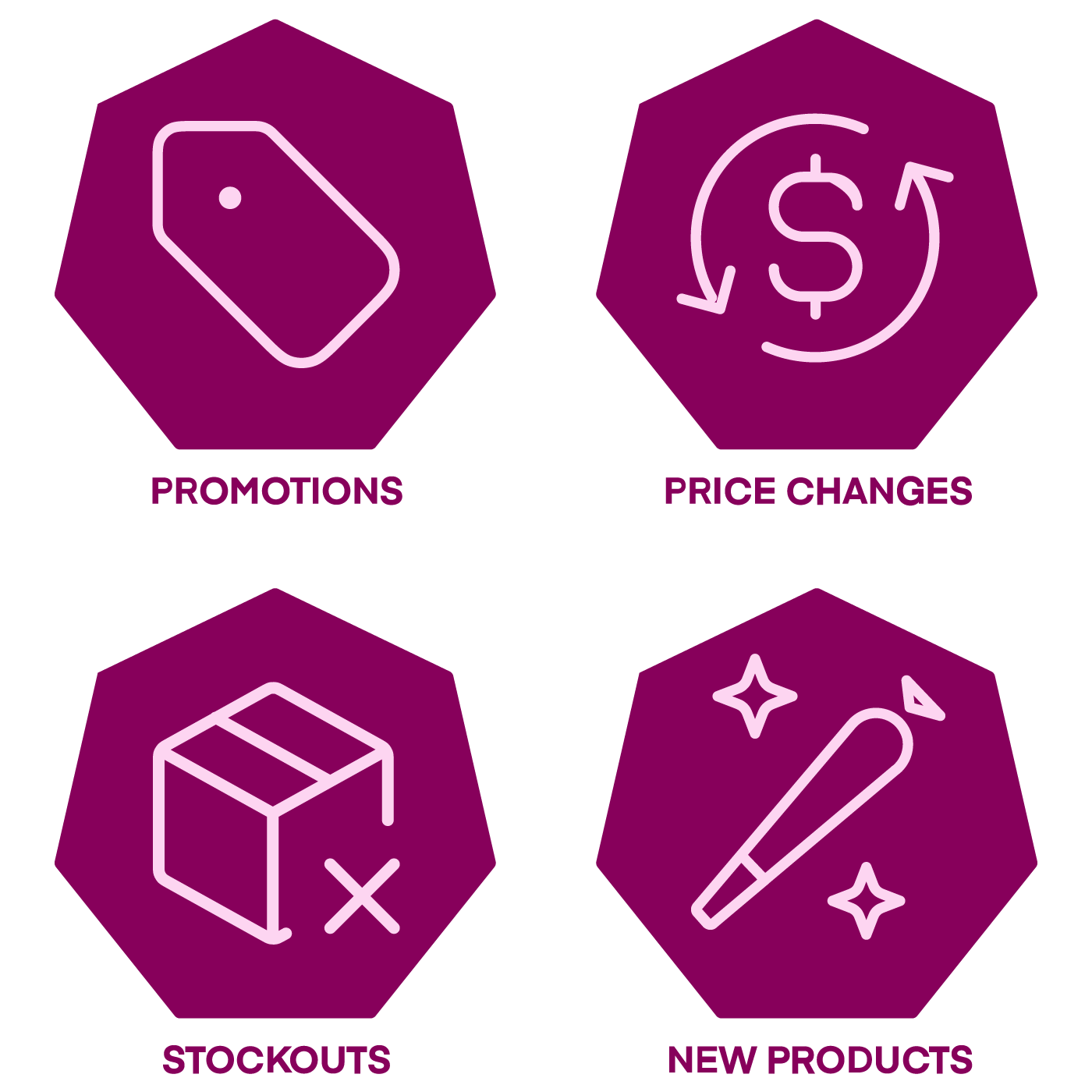 Buyer-supplier relationships matter in an industry that's...
Dynamic
2377 new products each month per market
Competitive



An average market has 457 brands
Fast-paced
5,000+ daily price updates in North America
For Cannabis Retailers
Track activities from nearby stores, updated 3 times per day.
Compare menus

to assess product and price parity

Track promotions

to help inform a competitive response

Stock-out alerts

to know when your competitors no longer have popular products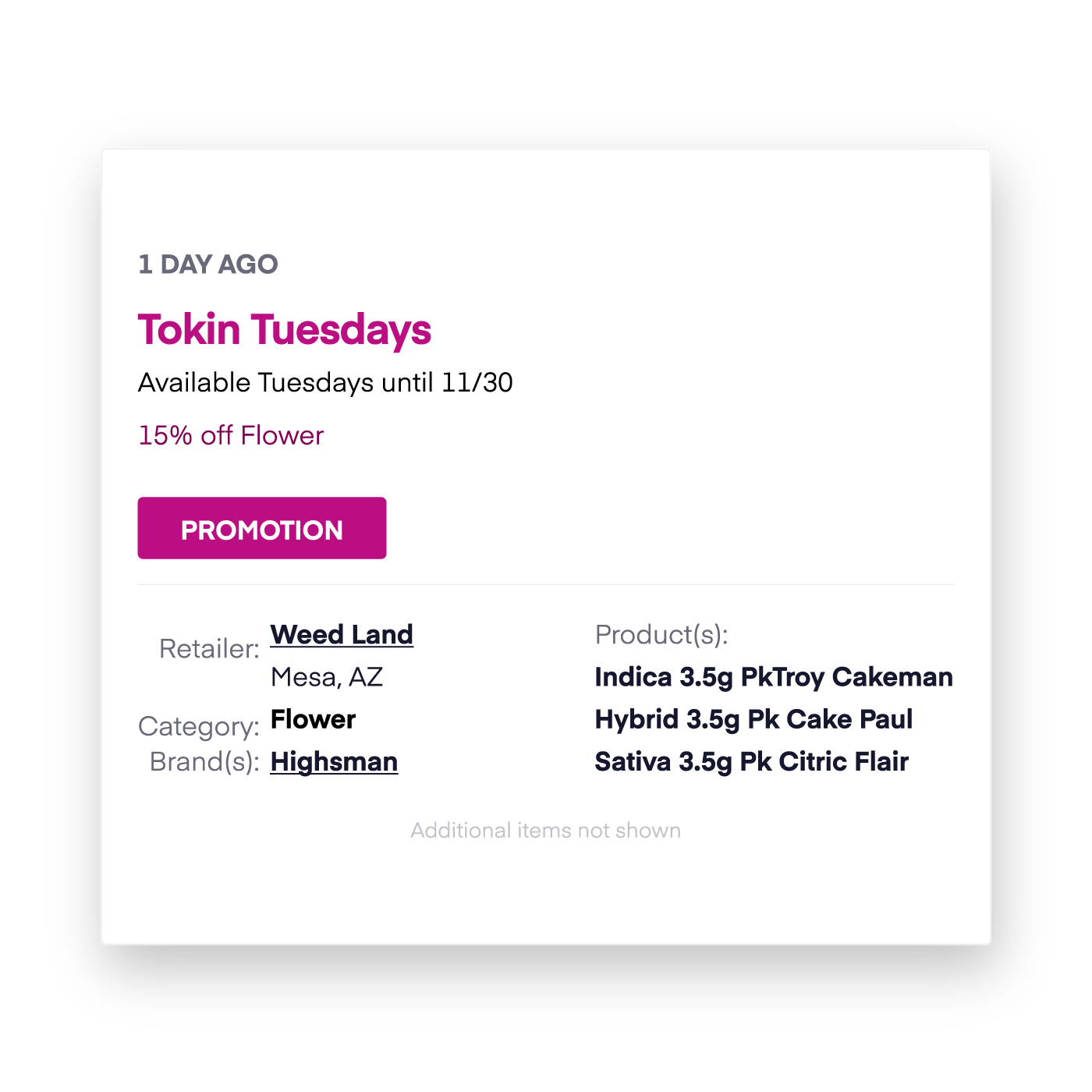 For Cannabis Brands
Fine-tune brand positioning to stand out from a crowded market
Prospect smarter

by filtering to stores that don't have your products

Track brand share

to understand market reach

Opportunity alerts

to ensure you retain valuable shelf-space and avoid costly stock-outs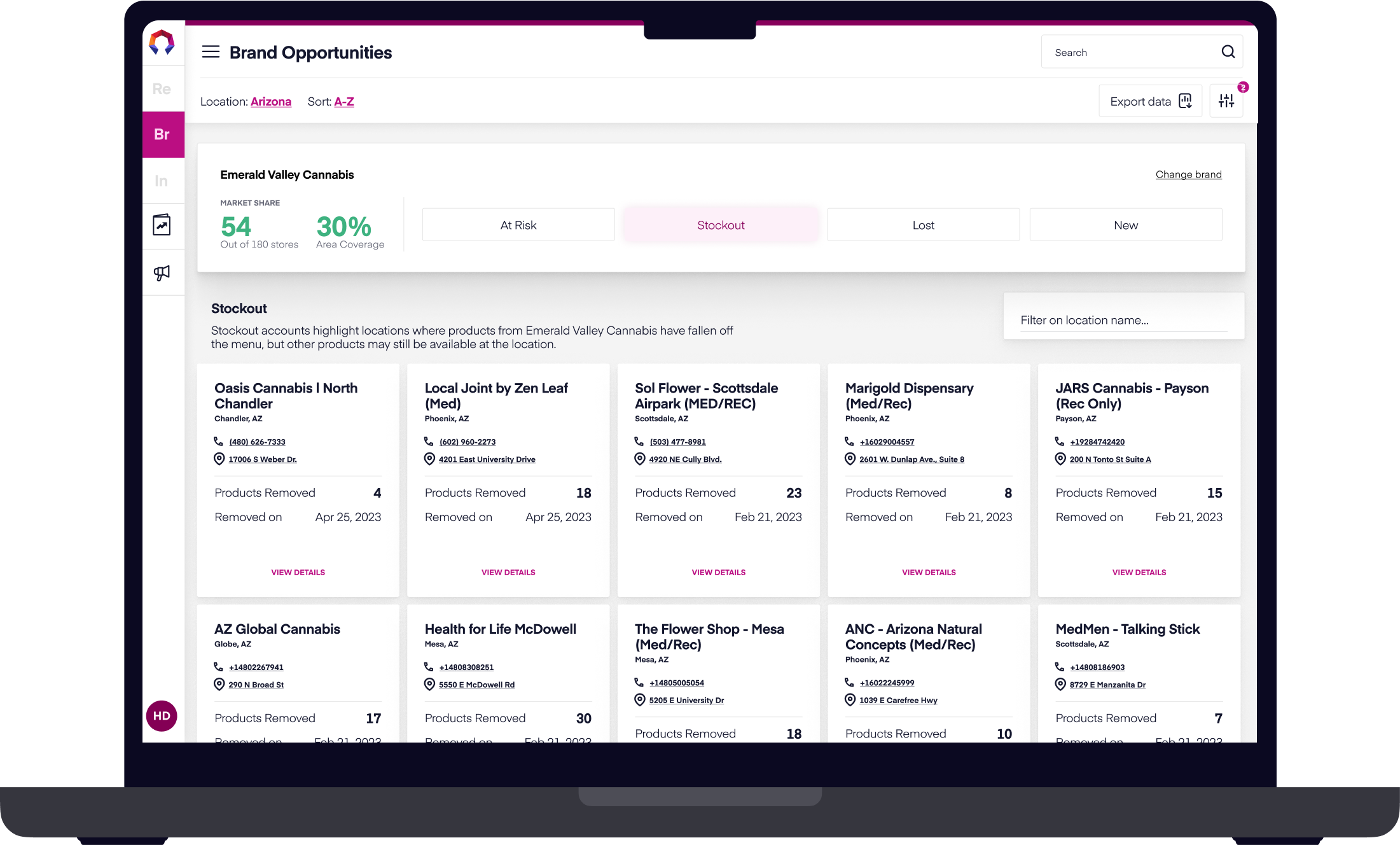 Powered by secure data partnerships
API integrations mean zero interruptions
By sourcing data directly from select menu partners, Bridge Signal avoids the data interruptions that affect alternative web-scraping models, providing users with the industry's most reliable access to menu-based activity.
One layer among many.
Learn how to use Bridge Signal in tandem with Bridge VMI, a complementary solution designed to help streamline supply chain management, powered directly by point-of-sale data.