Cannabis retail analytics to maximize revenue, cut costs, and build customer loyalty

Premium retail solutions designed to power core functions and teams throughout your business with reliable, real-time analytics.
Learn more about the deep data & analytics that fuel each solution below or request a demo to find the right solution for your business today.
Executive
Track performance with easy-to-use, intuitive dashboards to help you identify core revenue drivers across all of your stores and understand which brands and partners drive the most revenue.
Marketing
Identify, target, and grow key customer segments. Inform and measure the impact of campaigns and promotions and justify your marketing spend. Always be prepared and plan ahead for seasonal shifts in consumer demand.
Operations
Track sales and maintain visibility across multiple locations. Drill into individual employee performance and incentivize your staff, while optimizing store schedules based on transactions.
Inventory
Determine the right product assortment for your customers, identify your top performing products and vendors, and always avoid stock-outs with a streamlined reordering process.
Our solutions are powered by collections of dashboards designed to solve challenges in your day-to-day.
Explore these modules & their functionalities below or request a demo today.
Retailer Premium Marketing Module:
Simplify your marketing strategy and better target core customers with our springbig integration. Create targeted campaigns and grow a loyal customer base with confidence.
Included in: Marketing solution
Features:
Basket analysis

Cohort analysis

Customer segmentation and analysis (RFM)

Discount analysis

Referral source: Demographics & revenue
Answer questions like:
Which customers should you target with your upcoming promotion or campaign?

What type of customer drives the majority of your store's revenue?

Which products should you promote to increase your average basket size?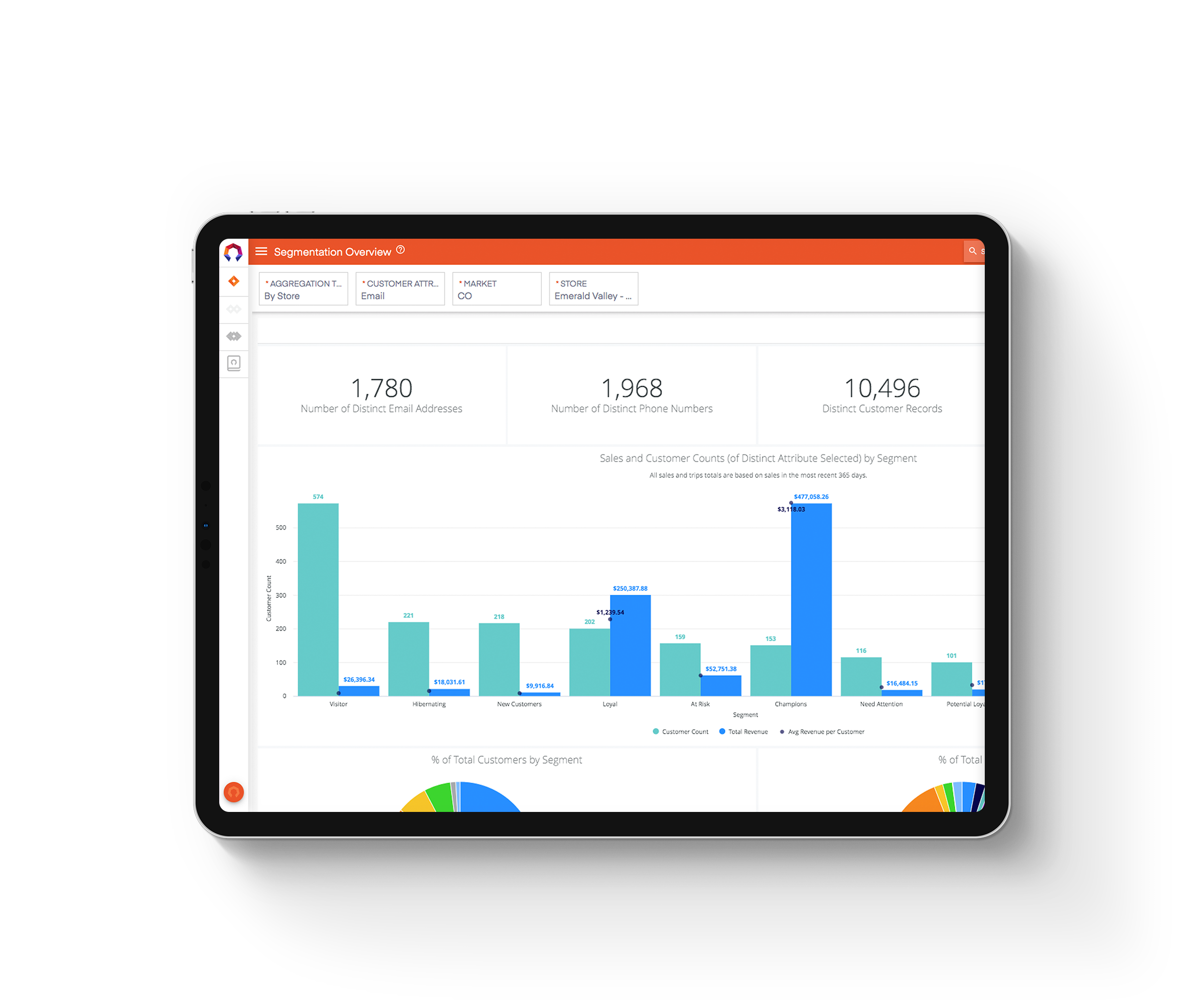 Retailer Premium Demand Planning Module:
Stay ahead of seasonal and daily shifts in demand and always be prepared with the most trending products for your customers.
Included in: Inventory, Marketing, & Operations solutions
Features:
Hourly & day of week analysis

Holiday sales bump analysis

Advanced time period analysis
Answer questions like:
Are there seasonal patterns for certain products or categories?

Are there specific times of the day where we see more Edible consumers in stores?

Do I have the appropriate product assortment for major holidays?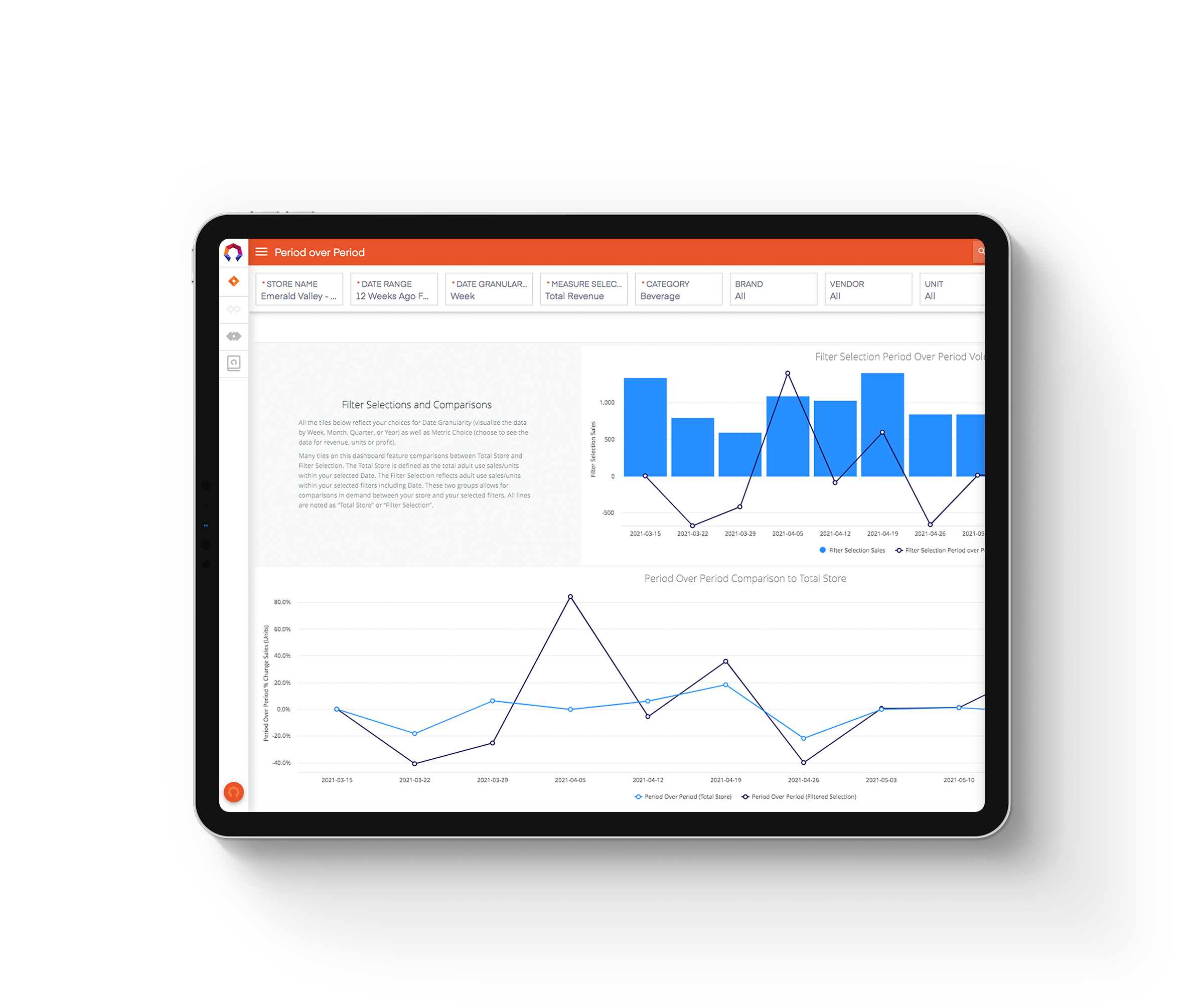 Retailer Premium Inventory Module:
Quickly identify which products are under or overstocked at the SKU level, which products are taking up valuable shelf space, and which products you can't afford to run out of.
Included in: Executive & Inventory solutions
Features:
ABC-XYZ assortment analysis

Re-order report

Inventory coverage

Inventory turnover
Answer questions like:
How are my store SKUs contributing to my revenue? Are there SKUs with no sales?

Within each category, are there SKUs, brands, or vendors with poor performance?

Which products are overstocked and understocked?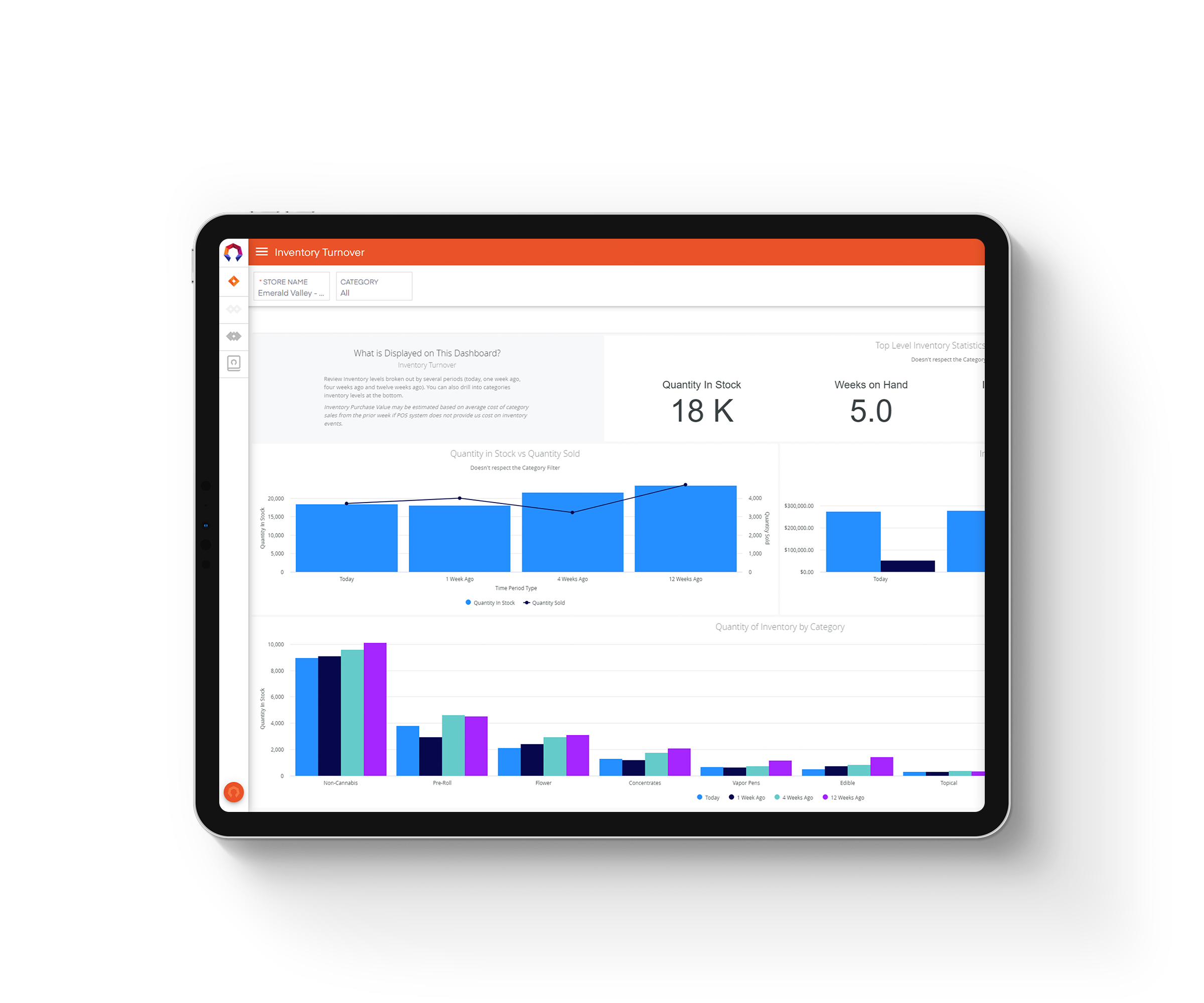 Retailer Premium Employee Management Module:
Manage a high-performing retail team by reviewing employee performance by the products they've sold and which discounts they are using. Incentivize employees, measure their performance and ensure your store is always staffed properly.
Included in: Operations solution
Features:
Store staffing & scheduling

Team performance & leaderboard

Discount utilization
Answer questions like:
Have I been overstaffing my store in the last few weeks?

Are certain employees outperforming others in certain product categories?

Is someone over-using a discount code that should only be used for friends and family?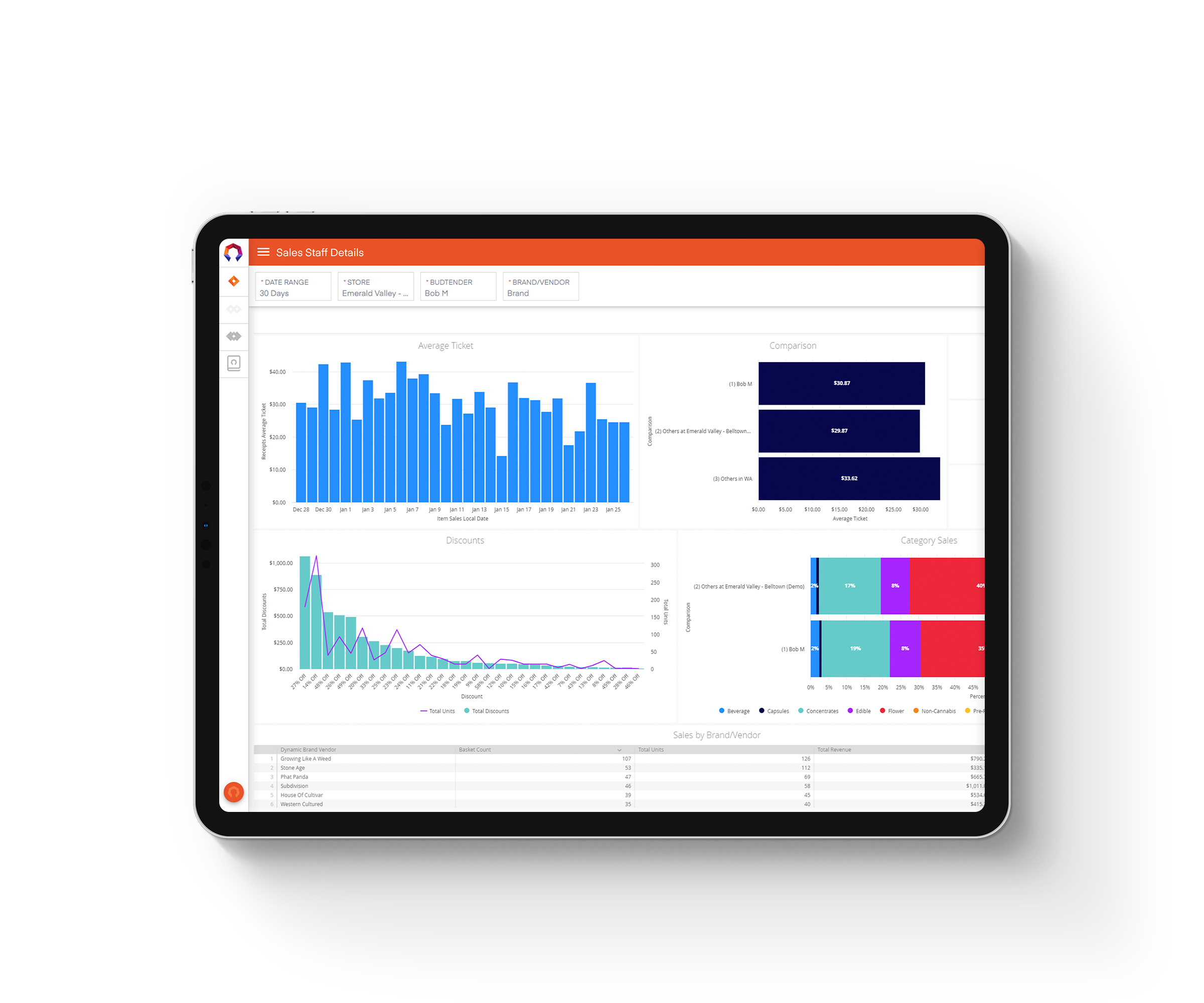 Retailer Premium

Store Compare Module

:
Understand store performance by monitoring basket metrics, assortment trends by category, monthly and yearly growth, and revenue by category across multiple locations.
Included in: Executive, Inventory, Marketing & Operations solutions
Features:
Basket comparison

Group comparison

Assortment comparison
Answer questions like:
Are Pre-Rolls priced similarly across my stores?

Has the mix of Flower brand sales been consistent this month, compared to last month?

Is the gross margin of my top selling brand consistent across all my locations?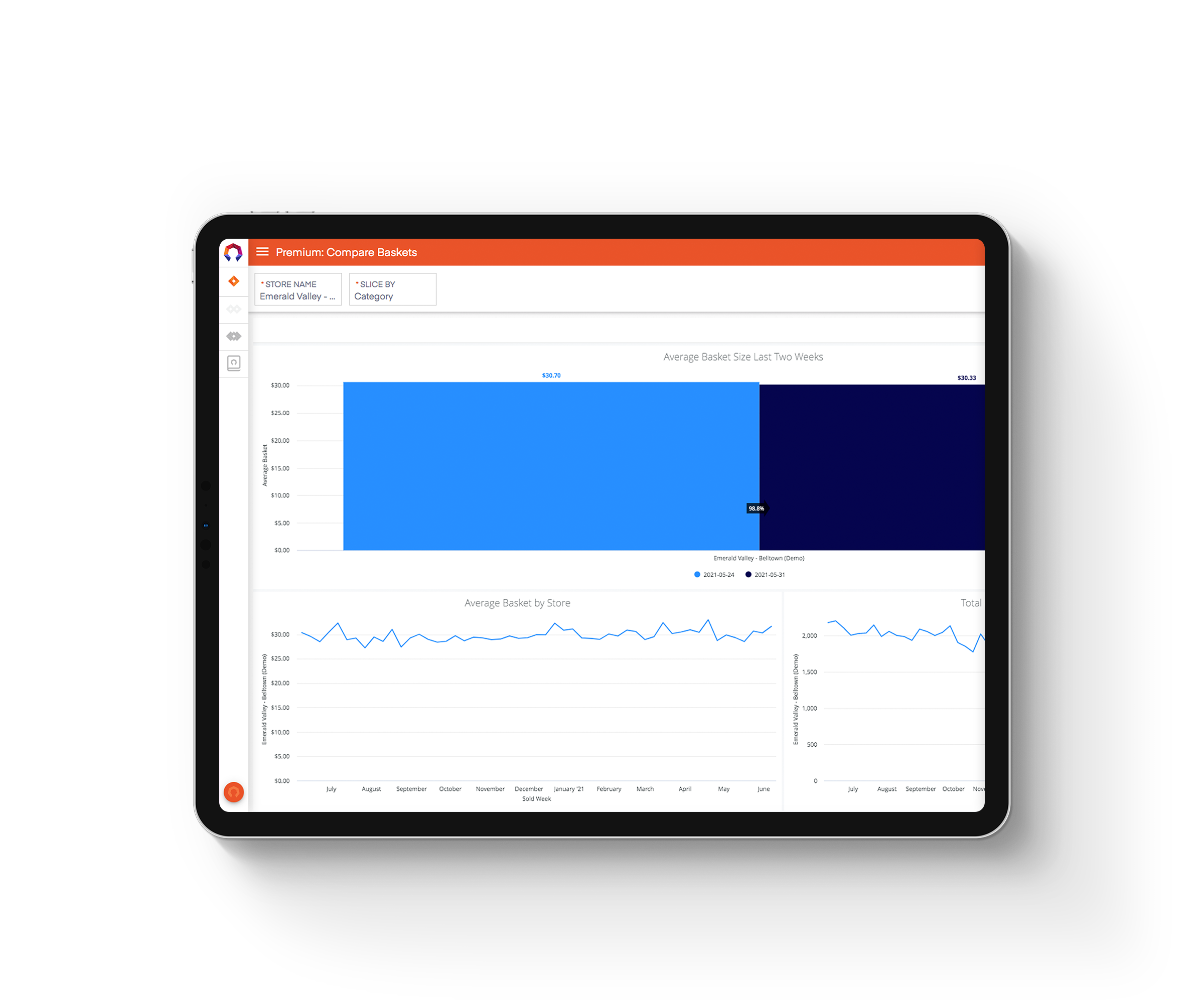 Target your core customer segments and further personalize your marketing efforts with this new API integration. Learn more

Bring your real-time store data directly into Excel to build custom reports with flexibility and speed. Learn more